Home Design Trends
We only have a few more months left of 2018, which means that all of the design companies in the fashion, beauty, and lifestyle fields are predicting the biggest trends for the upcoming year. Lifestyle Homes is here to share all of the home decor trends that are going to be huge in 2019 and give you tips on ways to implement them into your own homes!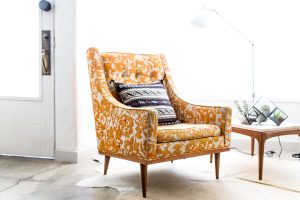 Color Trends
Pantone has released their predictions for the 2019 color palette. They have chosen two different palettes, one light, and one dark. The lighter color palette consists of reds, bright corals, and deep purples. The darker color palette is more neutral and contains shades of white, light brown, teal, gray, burgundy, and black. With the New Year a few, short months away, it is the perfect time to start thinking about different ways to spice up your home! Whether it's adding a pop of color to the kitchen or repainting your master bedroom, there are many beautiful colors to choose from!
It's All in the Details
When it comes to decorating your home, you don't need to shell out a lot of cash to make it look upscale. A simple way to give your space an expensive and trendy look is by adding gold details throughout your home.
Regardless of the room, you always want to be thinking about which areas in particular that you would like to highlight. Adding small, gold accent pieces is a great way to accomplish this. Simply adding a set of accent mirrors, or a gold side table can drastically change the appearance of the room!
Mix Patterns and Textures
Most people stray away from mixing various patterns and textures in their homes because they don't know where to start. But there is no secret when it comes to experimenting with different patterns and textures; it's all about adding pieces that you really love and mesh with your personal style!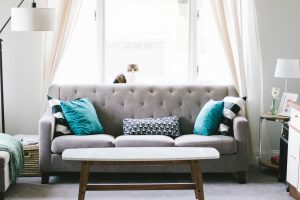 Emphasize One Pattern
Maintaining the same pattern can make your room look more unified and put together. Stripes are a great example, you can incorporate stripes throughout a room without making it look overdone! Start out with smaller items first, such as pillows. Adding a few striped throw pillows automatically adds depth to the room. Switch it up by including tufted textures, this will stay in line with the striped theme without going overboard.
Mix & Match
Mixing and matching patterns is a great way to let loose and express yourself. Add a few decorative throw pillows to your couch that have varying designs, top it off with a patterned throw blanket, and voila! The only tip to consider when mixing and matching patterns is to keep all of the decor within the same color range.
Fabric Trend Alert: Corduroy
Corduroy is a fabric trend that is making its way into the hearts and the homes of people everywhere. The pattern adds a modern, yet edgy look to any room and can be displayed in many different ways. More people are straying away from the velvet fabrics and converting over to corduroy. Depending on the look that you are going for, you can reach for a prominent ribbed corduroy pattern, or one that is toned down.
Your Reno Home Builders
We hope that you enjoyed our 2019 trend tips! If you are interested in learning more about Lifestyle Homes NV and the projects that we have and are currently working on, contact us today!