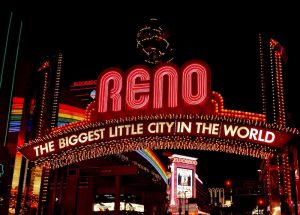 The Biggest Little City definitely lives up to its name, giving you a big city vibe with a small town feel. While there are many misconceptions about living in Reno, Nevada, we can say wholeheartedly that it is an incredible place to live, to work, and to grow. Lifestyle Homes has the low-down on the hot spots of Reno, upcoming events, and more.
Perfect Location
One of the many perks of living in Reno is having access to a laundry list of hot spots. Lake Tahoe is just a short, hour-long drive out of Reno and houses over a dozen ski resorts. If skiing and snowboarding isn't your style, there are thousands of hiking trails, and several lakes for residents to fish and take out their boats.
The Midtown District offers a variety of fun and hip restaurants and bars, as well as trendy thrift stores and boutiques. Whether you are looking to build a new wardrobe or collect unique, vintage accessories, Midtown has something for everyone.
Downtown Reno is the hub of the city. Here you can walk alongside the Truckee River, catch up with friends at a local coffee shop, or hit the slots at the casinos. There are activities for every occasion!
An Abundance of Activities
As fellow Nevadans, we can honestly say that living here, you will never be bored. From the months of May through September there are events happening nearly every weekend. Here is a list of events to look out for:
May – Food Truck Fridays are finally back! Every Friday a group of vendors parks their trucks alongside Idlewild Park. You can grab your friends and family and enjoy food, drinks, and live music!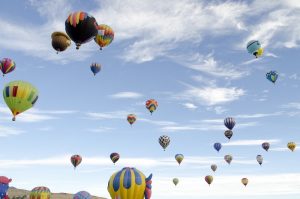 June – Break out your boots because the last 10 days in June are dedicated to the Reno Rodeo. This year, we are celebrating 100 years of the Rodeo! From Xtreme Bull Riding to Mutton Bustin', you'll be in for quite the treat.
July – During the month of July, Reno turns into a work of art, literally. Artown is a month-long festival where you can attend poetry slams, make crafts, and look at and purchase beautiful pieces of art from local artists.
August – You can expect to see a plethora of hot rods and classic cars lined up for Hot August Nights. This is a trade show that displays hundreds of stunning classic cars, as well as automotive parts, jewelry, clothing, and more. If you are a car buff, this is an event you will not want to miss!
September – As the summer comes to a close, we start off the fall season with the Great Reno Balloon Race. Beginning at 5 am, you can watch hundreds of hot air balloons light up the field (and the sky) at Rancho San Rafael Park.
To stay up-to-date with all of the events, head over to visitrenotahoe.com for more information!
A Growing Technology Epicenter
In the last few years, some of the largest companies in the technology industry have planted themselves in Reno. These companies include Tesla, Apple, Panasonic, and more. Reno has been coined the "New Silicon Valley," and continues to evolve into the tech epicenter of Nevada.
Tesla
Back in October of 2018, Elon Musk proposed the idea of creating a housing compound for employees working at the Gigafactory. Musk's Gigafactory currently employs over 7,000 employees but has plans to grow the company to 20,000 employees. This housing compound would be located on the grounds of the factory and would consist of high-quality mobile homes and apartments, a school system, and more.
Apple
Apple began its migration to Nevada back in 2015 with the construction of its Apple Data Center. On top of their Eastern Campus, they have started developing plans for their Western Campus, as well as a solar power plant. The construction of these buildings is part of Apple's $10 billion dollars, five-year plan to expand their Data Centers. Their solar power plant, The Turquoise Solar Project is partnering with Empower America, a company that helps veterans find employment. They are aiming to have a staff that consists primarily of Nevadans, and 20% of those employees will be veterans.
Panasonic
In recent years, Panasonic has partnered up with Tesla Motors to provide them with lithium-ion batteries needed for their products. Panasonic has been speaking with Tesla about investing $1 billion dollars to expand its battery production facility. However, due to some concerns, Panasonic has decided to temporarily put a hold on the expansion project and will revisit the plans again in 2020.
New Nevada Homes
We hope that you have enjoyed learning about the many wonders of Reno. If you are considering relocating to Reno, Nevada make sure to visit us at Lifestyle Homes NV! We build high-quality, affordable homes for the residents of Northern Nevada. Connect with us to schedule a tour!