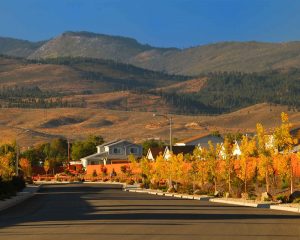 The process of buying new homes in Nevada can be stressful and overwhelming. There are so many factors to consider when purchasing Reno Nevada new homes including price, floor plans, location, and the school district. On top of all of that, you want to make sure that you are living in a safe, reliable community. Lifestyle Homes NV can tell you everything you need to know about living in the Woodland Village master planned community.
What is a Master Planned Community?
A master planned community is typically a large scale residential neighborhood that includes a variety of amenities. Quality home builders of Northern Nevada at Lifestyle Homes developed the Woodland Village master planned community located in Cold Springs, Reno, Nevada. If you are unsure whether or not to buy Reno NV new homes in a master planned community, here are a few things to consider:
Woodland Village Community Amenities
Nowadays, it is common to hear about master-planned communities that include amenities like a golf course, or a community swimming pool, but our quality home builders of Northern Nevada have given residents so much more. Here are just a few of the amenities you will receive when purchasing Woodland Village new homes in Nevada.
The Village Parks
Woodland Village is home to three local parks.
Forest Park – You can relax on the grass, shoot some hoops with your friends, or even read under the gazebo. Forest Park is the perfect place to bring the family!
Village Park – This is the biggest park in the community, coming in at 11 acres. Village Park is in close proximity to the Cold Springs Family Center, the Village Grill, and the local middle school.
Sierra Rock Park – Gather your friends, family, and even your pets for a fun day at the park! Sierra Rock Park includes a playground, a rock climbing wall, walking paths, and a large picnic area.
Cold Springs Family Center
This CSFC located across from the Village Park is the place to go to learn about events and activities happening in the community, to partake in group exercise classes, and more.
Become a Member – If you are interested in becoming a member at the Cold Springs Family Center, go to their website and learn more about what the membership includes, the price breakdown and the benefits of joining!
Child Watch – The center includes a Child Watch service which allows you to drop your children off while you go to the fitness center or participate in other activities going on at the community center.
Group Fitness Classes – There are a variety of group fitness classes you can take at the CSFC. Whether you like spin class, Zumba, yoga, or pilates, you are likely to find a class that you will enjoy!
The Neighborhood
Lifestyle Homes has a variety of new model homes and unique floor plans in Reno NV. Each of the models come with Lifestyle's standard features, which you can view here. Our quality home builders of Northern Nevada strive to build homes that will fit the needs of every lifestyle at an affordable price. You'll be able to find new homes in Nevada that are perfect for you and your family!
Beautiful Landscapes and Views
The location of this master-planned community is ideal.  When you think of Nevada, you think of the beautiful scenery and landscapes. Living in Woodland Village, you will have the opportunity to experience the beauty of the Peterson and Eastern Sierra mountain ranges. These new homes in Nevada have accessible walking trails on every street. You can take a stroll down to Frenchman's Lake and take in the incredible view.
Quality Homebuilders of Northern Nevada
We hope that you have enjoyed this post, and if you are still skeptical about living in a master-planned community, come check out the models at Lifestyle Homes NV for yourself! Connect with a Reno NV representative today to explore the new homes in Nevada that we had developed.