Home Design Trends for Reno NV New Homes
With the year coming to an end, it is a great time to assess what you want out of the new year. This can be a goal such as starting a new career or even redecorating your home. Lifestyle Homes is one of the top quality home builders in Northern Nevada. We are here to share all of the home decor trends to watch for in 2019, so you can kick your year into high gear and give your new home a fresh look!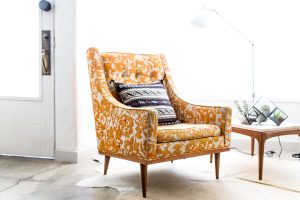 Color Trends
Every year, Pantone releases their predictions for the year's trending color schemes. This year, they have chosen two palettes. The first palette is perfect for the adventurous home buyer. It includes shades of red, coral, and deep purples. The second color palette is for the home buyer that favors the neutrals, such as white, black, burgundy, teal, and gray. Pantone has all of the home design inspiration you need to vamp up your home!
It's All In the Details
When it comes to decorating your home, it's all in the details. However, you don't need to spend hundreds of dollars on decor to make your home look upscale. One of the biggest trends in home decor is gold detailing. Incorporating gold pieces into your home is not only eye-catching but can drastically change the appearance of your home. Placing a golden jewelry box on your dresser, or hanging a set of golden accent mirrors on the wall are just some of the simple ways you can dress up your home without breaking the bank!
Mix Patterns and Textures
Mixing various patterns and textures can seem intimidating, but no need to worry, we have all of the tips and tricks you'll need to master this home design trend. When it comes to experimenting with different patterns and textures, it's all about adding pieces that you love and that mesh with your personal style!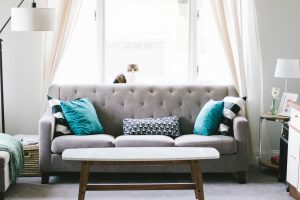 Emphasize One Pattern
Maintaining the same pattern can make your room look more unified and put together. Stripes are a great example, you can incorporate stripes throughout a room without making it look overdone! Start out with smaller items first, such as pillows. Adding a few striped throw pillows automatically adds depth to the room. Switch it up by including tufted textures, this will stay in line with the striped theme without going overboard.
Mix & Match
Mixing and matching patterns is a great way to let loose and express yourself. Add a few decorative throw pillows to your couch that have varying designs, top it off with a patterned throw blanket, and voila! The only tip to consider when mixing and matching patterns is to keep all of the decor within the same color range.
Fabric Trend Alert: Corduroy
Corduroy is a fabric trend that is making its way into the hearts and the homes of people everywhere. The pattern adds a modern, yet edgy look to any room and can be displayed in many different ways. Depending on the look that you are going for, you can go for a prominent ribbed corduroy pattern or one that is more toned down.
Your Top Quality Home Builders of Northern Nevada
We hope that you have enjoyed these home design trends and tips. When purchasing Reno NV new homes, you are free to design and decorate it to your liking! If you are interested in learning more about our new homes in Reno Nevada or would like to tour our master planned community, connect with one of our representatives and home builders in Nevada!