Winter Home Care – Reno, NV
The winter season is quickly approaching, and there are many things that need to be done to prepare your home for the coming months. Lifestyle Homes has compiled a list of winter home care tips for Reno NV new homes.
Get Your Air Conditioner and Heater Checked
The lifetime of a heater and air conditioning system is typically 15 years. Regular maintenance is extremely important when it comes to the heating and cooling system of new homes in Reno NV. As winter approaches, this is the perfect time to check and replace all of the filters in your heating system. We recommend checking your filters early in the fall season because you would much rather find a problem when the temperatures are beginning to drop, rather than in the dead of winter.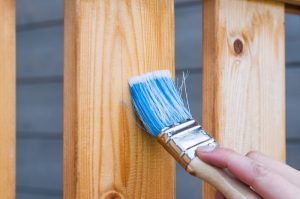 Seal Any Exterior Wood
Before the rain, and more importantly, the snow starts coming down, it's recommended that you check all of your wood panels, decks, and exterior wood surfaces. This can be done with or without the help of a professional. Throughout the seasons, the wood can begin to rot, so if you notice any signs of rotting, call a professional immediately. If there are no signs of rotting, save time and money, and do one more walk around to check the paint and caulking.
Don't forget the deck! We have a simple trick for checking the deck for rot: pour water on it. If the water starts to bead up, your deck is sealed and ready for the winter weather; but if the water absorbs into the wood, it's time to reseal the deck.
Prepare Your Lawn for Winter
Everyone loves a beautiful, green lawn. To achieve this, you must start preparing in the fall. Your grass becomes dormant during the winter, so if you notice brown patches or minimal growth, don't fret. You will want to start by laying down all of your seeds during the fall, this gives them the entire winter season to find their place and begin the sprouting process.
Keep Critters Out
Small animals and birds are going to be looking for new homes during the winter months in Reno NV, and that home could be your attic. To prevent animals from making your new home their new nesting grounds, trim your trees and check to see that your vents are intact.
Cover Up Your Outdoor Furniture
It is recommended that you pack up your outdoor furniture for the winter, on a clear, warm day. You don't want to trap in any moisture or else you may uncover moldy patio furniture come springtime.
Prepare for the Snow
Now is the time to get your shovel and snowblower. You'll want to do a test run on your snowblower to make sure that it is in good working condition. If you are able to shovel your driveway quickly, ice shouldn't be an issue. And for those who aren't able to shovel their driveway right away, we suggest using a salt-free de-icer!
Contact Lifestyle Homes
We hope these tips come in handy for preparing your home for the winter. If you have any questions about our Reno NV new homes or our master planned community, give us a call to get in touch with one of our quality home builders of Northern Nevada!